CAT Business Owners
This page will feature CAT business owners. Please support our congregants by visiting them on-line!
Please click here for our Catering Panel's Take Out & Passover Menus
---
During these difficult times, the Judaica House of Teaneck, home of CoolKippahs (www.coolkippahs.com), serving the Jewish communities of Bergen County for the past 45 years, is proud to include the addition of online shopping for this holiday season.
And, this includes FREE delivery within Bergen County!

Logon to www.judaicahouse.net for a complete selection of Haggadahs, children's books and games,
Seder Plates and table accessories to enhance your Seder experience this year!
For assistance please contact one of our salespeople.
Contact us at 201-801-9001 xt 500, or email us at info@judaicahouse.net
Reuben Nayowitz
The Judaica House, Ltd.
478 Cedar Lane
Teaneck, NJ 07666
201-801-9001 (F) 201-801-9004
---
Our company is a picture framing and printing company located in NY and NJ. We can frame fine artworks to family photos. During the crisis, much of our operations have moved to manufacturing of cloth face masks. We are honored to be able to help keep everyone safe! It is washable and of high quality. Shop.skyframe.com for generic or can contact Jonny@skyframe.com for custom quote or call 973-568-3899
---

MeiraT sells sophisticated and elegant fine jewelry featuring diamond and precious gems. We are known for our fashion forward aesthetic and our jewlery can be found at Saks, Bloomingdales and Nordstrom. Our biggest selection can be found online.
https://www.meiratdesigns.com/
Chantal Ulmer and Brigitte Kestenbaum
Chantal@meiratdesigns.com / Brigitte@meiratdesigns.com

---
Personal Training and Nutritional Programming
Our gym, Underground Training, has 33 personal trainers, physical therapists and nutrition professionals experienced in all kinds of modalities. During the quarantine, we are providing online personal training and meal planning as well as virtual one-on-one training. Additionally, we are launching a group program with proceeds going to Corona family victims.
---
We are a full service legal firm specializing in Real Estate Transactions Commercial litigation and Landlord Tenancy issues.
Ron Z. Ofeck, Esq.
Ofeck & Heinze Attorneys At Law
85 Main Street, Suite 204
Hackensack, NJ 07601
201-488-9900
---

Direct Payment Group helps businesses accept all forms of payment from their customers.
If your customers pay in person, online or over the phone, we'll help implement best practices so that you can stay compliant and also save money.
We're sending free write-ups on how businesses can lower their overall processing costs by staying PCI Compliant and a complimentary follow-up call. We offer customer management, invoicing and collection tools that integrate with many of the other services your business may use to manage its sales process.
Aviv Baron
https://calendly.com/directpaymentgroup
https://www.linkedin.com/in/aviv-baron/detail/recent-activity/shares/
---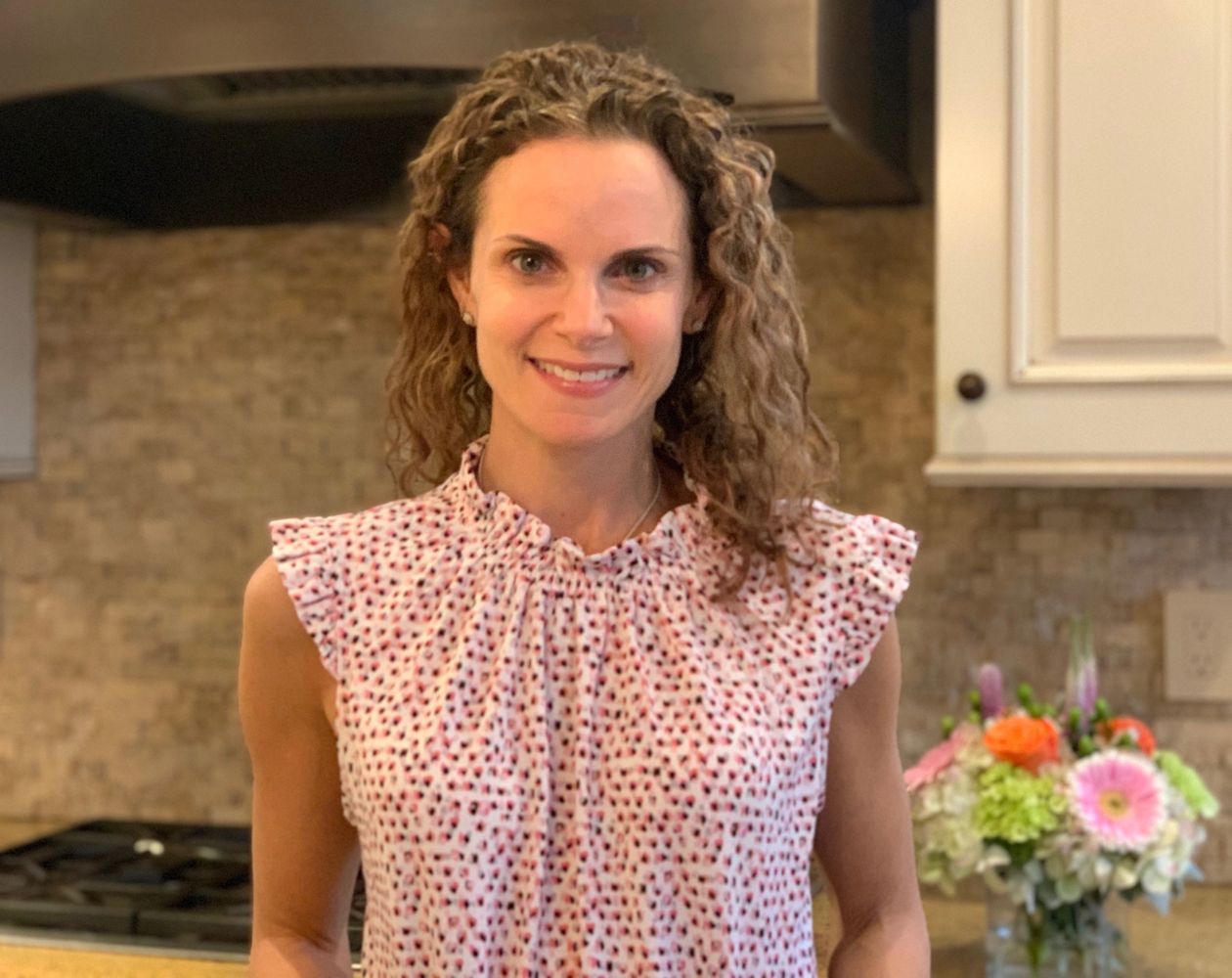 Learn to eat clean and nutritiously with Alyson Small, RDN. Join a group or private, 28 day cleanse and detox program to reach your goal weight and stay healthy! Learn a realistic and sustainable approach to eating well through education, flexible meal plans, and delicious recipes. The next group program will start after Pesach!
Click below to see the different programs that are offered. Contact Alyson: alyson@alysonsmallnutrition.com
---
Dinnerware delivered directly from our vendors. No extra exposure to virus.
The brands you like such as LENOX KATE SPADE, ROSENTHAL, PROUNA, JULISKA, ARTE ITALICA, VERSACE, VILLEROY & BOCH, MICHAEL ARAM, BERNARDAUD, NORITAKE and others.
We ship everywhere and wrap your gifts for free. Wedding Registry gifts. Give us a call or shop online.
Discount Prices. We will meet and beat Legitimate competitor prices.
www.chinaroyale.com
https://www.chinaroyale.com/Shop-By-Brand-9
Shlomo Tsadok
201-654-5557 cell
info@chinaroyale.com
---
Solène Boutique is a retailer of beauty & skincare products, hats & accessories. Shop top beauty, skincare & home fragrance brands online such as Nest Fragrances, Smashbox, Laura Mercier, Clarins, RMS & many more. Use the code SHOPSMALL to save 10% on all orders and get free shipping.
---
V
elvet Box Jewels is a fine jewelry retailer based in Teaneck, carrying a well curated selection of classic and contemporary jewelry. Great selection of bat mitzvah gifts, Pesach gifts & More. Prices start at $100. Follow @velvetboxnj on Instagram, or call/text 347-596-8993. Free shipping in US and free local delivery.
---
POTS (Pediatric Occupational Therapy services) provides virtual occupational, physical, speech and feeding therapy on a user friendly HIPPA compliant platform. Email chaye@pots.com or call me 201-837-9993 to set up a free consultation.
Check out www.Facebook.com/potskids daily for quick creative kid-friendly activities using household items, and links to our live online events to help your children get their wiggles out!
---

Jaide Massin - Job Search Coach, Resume and Interview Expert - JaideMassin, Inc. | LinkedIn
I can help you get that " EDGE " in the job marketplace!
-Resume Writing and Re-Writing
-LinkedIn Profile/Social media grooming
-Interview Coaching
-Job Search Coaching
All done virtually !
If you are new to the job market or re-entering the job market after a long hiatus, I can help you re-focus and re-brand yourself to land your next job .
jaide.massin@gmail.com
786-269-6020
---
Renewable Energy Research and Development Converting Ocean Wave Energy To Electric Power
Stan Rutta
330 Audubon Road,
Englewood, N.J. 07631
201-569-2842
www.AbletechnologiesLLC.com
---
Are you refinancing your home or condo? Today's rates are at all-time lows. It's important that you have the most reliable title company handling the title insurance required.
We at Team Bebon/Amtrust can reliably handle all your needs.
Heshy Feldman
Regional Sales Representative
AmTrust Financial Services, Inc.
M: 201.320.6456
220 East 42nd St 24th floor
NYC 10017
heshy.feldman@amtrustgroup.com
hershel.feldman@amtrustgroup.com
www.amtrustfinancial.com
---
Attention, homeowners and business owners. If you own a business or have a property that has been affected by the Coronavirus (COVID-19,) either shut down or a loss, please reach out to us for a complimentary review of your insurance policy. As a public insurance adjuster we specialize in representing policy holders in recovering money from insurance companies for covered claims. This is a prevalent matter and we could be a resource to you. Please reach out to us, at no charge or obligation, with any questions or concerns. Whether a particular claim is covered will depend on the specific insurance policy terms and facts surrounding your loss. Ultimately, the best way to know if your business/property is covered for suspending its operations is to have your policy reviewed by an insurance expert. PLEASE REACH OUT TO CONNECT: Josh Berkowitz Public Insurance Adjuster EMAIL: Josh@crestviewpa.com DIRECT: 201-686-2022 Office: 212-481-0100 Crestviewpa.com
---
LONGEVITY SURGICAL IN ENGLEWOOD, NJ : 201-569-8033 25e S. VAN BRUNT ST
Owned and operated by Arline Schwechter, MS, OTR/L has been in business for over 16 years helping the community with their Homecare needs. We supply BRAND NEW:
FULL ELECTRIC HOSPITAL BEDS
,LIFT CHAIRS,
WHEELCHAIRS
COMPRESSION GARMENTS
MASTECTOMY SUPPLIES
OXYGEN CONCENTRATOR SYSTEMS( FOR PURCHASE ONLY ,no service)
and of course, lots more of what you might need!
201-569-8033
ARLINE SCHWECHTER, OTR/L, ATP
---
Since 1975 Hassid Rugs has been a trusted source for decorative antique carpets from all over the world. With an eye for beautiful handmade rugs, Saleh Hassid, the founder of Hassid Rugs, knows colors and design like few others in the trade. Rugs that are selected are vetted not just for their authenticity, quality, and condition, but also for its color combination, design, and its overall appeal. It's well known that a rug can tie a room together, but it takes a well-trained eye to select a designer rug.
Now we have showroom in North Bergen.
Contact:
Yafa 201-982-0903
Saleh 646-245-9800
---
Sat, May 15 2021 4 Sivan 5781