Spiritual Leadership
Spiritual Leadership

Rabbi Chaim Poupko, Rabbi, and Dr. Shoshana Klein Poupko
Rabbi Daniel Goldberg, Assistant Rabbi
Rabbi Mordy Kuessous, Assistant Rabbi for the Benaroya Sephardic Center
Rabbi Shlomo Hyman, Youth Rabbi
Rabbi Itamar Rosensweig, Scholar in Residence
Prof. Nechama Price, Yoetzet Halacha

---
Rabbi Chaim Poupko assumed the position of Rabbi following 14 years at Congregation Ahavath Torah holding positions of Rabbinic Intern, Assistant Rabbi, and Associate Rabbi. During this time, Rabbi Poupko has worked with both youth and adults, coordinating shul programming, assisting the senior Rabbi in all facets of the Rabbinic responsibilities, and teaching dynamic lessons. Rabbi Poupko serves as President of the Rabbinical Council of Bergen County. He previously taught Tanach at the Torah Academy of Bergen County and served as a member of the National Executive Committee of the Rabbinical Council of America. Rabbi Poupko is married to Shoshana (née Klein) and they are the proud parents of Ayelet and Elana, and Chana ob"m. Rabbi Poupko is a musmach of Yeshiva University where he studied with Rabbi Yonasan Sacks and Rabbi Yosef Weiss. He grew up in Skokie, IL and attended the Skokie Yeshiva, Yeshivat Kerem B'Yavneh and Yeshiva University.
Email: rpoupko@ahavathtorah.org Office: (201) 568-5860
Dr. Shoshana Poupko is a beloved teacher and counselor in our community. She is an invaluable spiritual resource to women and families, as well as preparing many Kalot for their weddings. Dr. Poupko serves as Dean of Students and a teacher at Ma'ayanot High School for Girls in Teaneck, NJ. Prior to that she worked at North Shore Hebrew Academy High School for 16 years, where she served as the Chairperson of the Chumash Department and Director of Israel Guidance, Assistant Principal of Judaic Studies, and Torah Bowl Team coach. Dr. Poupko also serves as a trusted counselor and confidant to many students and alumni from North Shore and Ma'ayanot. She earned her BA, MS, and Ed.D from Yeshiva University and has taught in its Stern College for Women, the Ateret Seminary for Women at Queens College, and HAFTR High School. She is currently pursuing an MSW at Rutgers University School of Social Work.
Email: shoshanakp@gmail.com
---
Rabbi Daniel Goldberg joins the Rabbinic team as Assistant Rabbi after serving as the Rabbinic Intern at Congregation Beth Aaron in Teaneck for two years. A graduate of Yeshiva College, Magna Cum Laude, Rabbi Goldberg has received his Rabbinic Ordination from RIETS. He holds an MA in Bible from YU's Bernard Revel Graduate School of Jewish Studies and has completed his coursework towards a PhD in Bible, focusing on medieval Biblical interpretation. He is currently a Wexner Graduate Fellow, and has participated in graduate fellowships from AIPAC, the UJA-Federation, and the Zahava and Moshael Straus Center for Torah and Western Thought. His wife, Dina (Muskin) Goldberg, serves as the Senior Development Associate at Sharsheret. She is a graduate of Yeshiva University and was named one of the Jewish Week's "36 Under 36." Daniel and Dina are blessed with two sons, Moshe and Shaya.
Email: rgoldberg@ahavathtorah.org Office: (201) 568-5780
---
Rabbi Mordy Kuessous serves as the Assistant Rabbi for the Benaroya Sephardic Center. Rabbi Kuessous, originally from the Syrian community of Deal, NJ, has received his semicha from Beth Medrash Govoha in Lakewood, NJ and has studied previously at the Talmudic Research Center in Passaic, NJ under the mentorship of Rabbi Meir Stern and at the Sephardic Kollel Ahavat Shalom with Rabbi Yaakov Hillel. The BSC under the dynamic leadership and warmth of Rabbi Kuessous has seen tremendous growth of sephardic families from all backgrounds. Rabbi Kuessous also teaches Talmud and Tanach classes at Moriah and is the Director of the Moriah School Sephardic Cultural Program. Rabbi Kuessous comes from a rich background in education having held positions in schools and summer camps in both Israel and the United states. He is the son of Rabbi Moshe Kuessous Z"L who was a well-known leader and educator in the Brooklyn and Deal communities. Rabbi Kuessous and his wife Myriam are the proud parents of Dina, Moshe, Avi, and David.
Email: rkuessous@ahavathtorah.org
---
Presently serving as Youth Rabbi, and formerly as Youth Director, Rabbi Shlomo Hyman has been the backbone of Youth programming in our shul for Kindergarten through 6th Grade for more than 25 years. Beloved by children and parents alike, Rabbi Hyman adds enthusiasm and warmth to the shul experience of our youngsters. Rabbi Hyman is famous for inspiring our youth in his minyanim on shabbos and the chagim, his well attended class luncheons and innovative programming. He also spearheaded the "Englewood Kids who Care" program, which promotes "Tikun Olam". The Sunday evening minyan are the recipients of Rabbi Hyman's inspiring shiurim. He has also been a beloved Rebbe at the Rosenbaum Yeshiva of North Jersey since 1988. Rabbi Hyman received his BA from Yeshiva College and his masters in Jewish education from the Azrieli Graduate Institute. He received his Rabbinic Ordination from the Rabbi Isaac Elchanan Theological Seminary where he was also a member of the Marcos and Adina Katz Kollel and served as the Rabbinic Intern at the Young Israel of Wavecrest and Bayswater. He is married to Freidi, who is running our new and dynamic "Bat Mitzvah Plus" program. Freidi has experience teaching 6th grade at RYNJ and has learned with Englewood girls in preparation for their bat mitzvah. Freidi is currently employed at the Frisch school, where she has been teaching for the past ten years. Rabbi Hyman, Freidi, and their children are proud members of the Englewood community.
Email: rabbihyman@gmail.com
---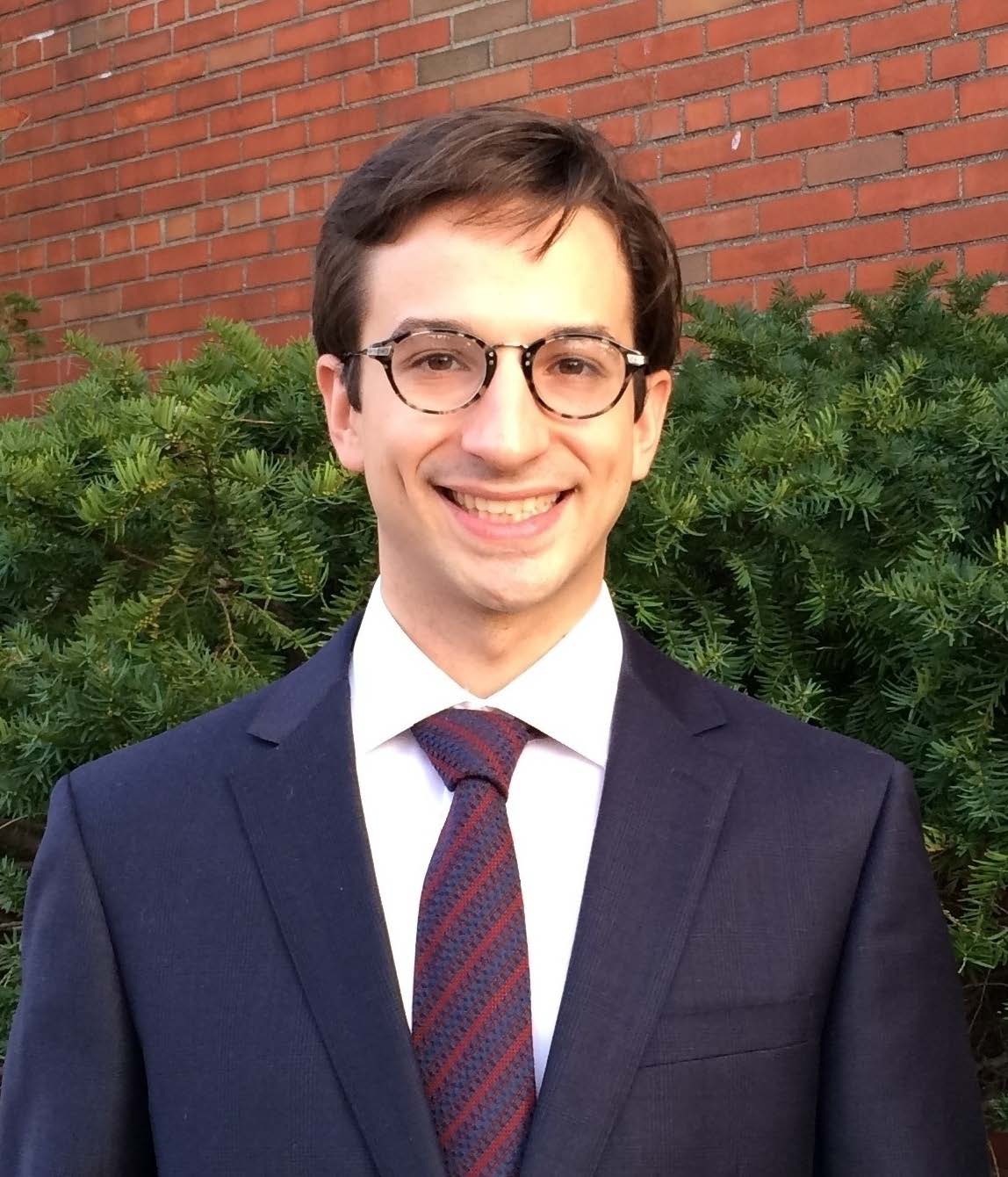 Rabbi Itamar Rosensweig, our Resident Scholar, received his Semicha from the Rabbi Isaac Elchanan Theological Seminary, where he was a fellow of the Wexner Kollel Elyon and Editor-in-Chief of the Beit Yitzchak Journal of Talmudic and Halakhic Studies. He received his BA, with honors, in physics and philosophy from Yeshiva University and an MA in Philosophy from Columbia University. He also holds an MA in medieval Jewish history from the Bernard Revel Graduate School of Jewish Studies of Yeshiva University. Rabbi Rosensweig studied Talmud closely with Rabbi Aharon Lichtenstein at Yeshivat Har Etzion and the history of halakhah with Professor Haym Soloveitchik at Yeshiva University. He is a close disciple and studied for over a decade with his father, Rabbi Michael Rosensweig. Previously, he taught an advanced Talmud shiur at Columbia University's Kraft Center and was a fellow of the Straus Center for Torah and Western Thought at Yeshiva University.
Email: rosensweig.itamar@gmail.com
---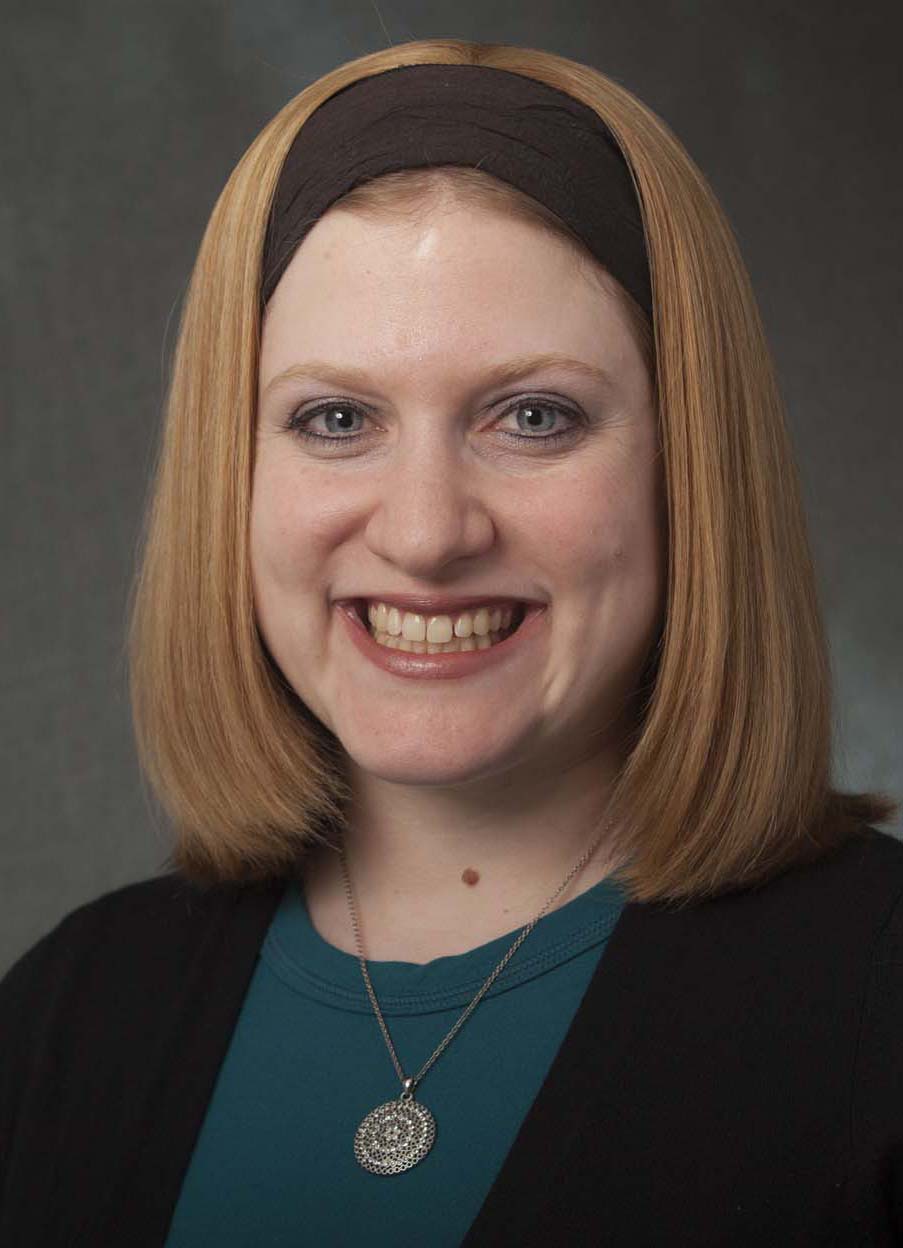 Professor Nechama Price has been an Instructor in the Bible and Judaic Studies departments at Stern College since 2004, and was recently appointed Director of Yeshiva University's Graduate Program for Advanced Talmud Studies (GPATS), from which she earned certification in 2003. Professor Price earned a Masters Degree in Jewish Education from Azrieli Graduate School, and an MA in Bible from the Bernard Revel Graduate School. She is also a graduate of the inaugural class of the American branch of Nishmat's Yoetzet Halacha Program, and currently serves as a Yoetzet Halacha (Halakhic Advisor) to the communities of Englewood, Tenafly, Livingston, West Orange, Long Branch NJ, and Georgetown, Washington DC. Professor Price lives in Bergenfield, NJ with her husband & four children.
Nechama can be reached for questions or consultations at (201) 888-6999 or englewoodyoetzet@gmail.com.
Click here for more information about our community's Yoetzet Halacha
Sat, September 22 2018
13 Tishrei 5779
Sat, September 22 2018 13 Tishrei 5779