Ongoing Classes
Online Classes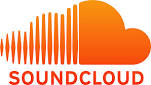 Did you miss a weekday class at Ahavath Torah? Don't sweat it! Now you can find all of our weekday classes online. Listen on the go and when it works for you.

Just visit our SoundCloud homepage at https://soundcloud.com/ahavathtorah for all recordings.

Particular playlists include...

● Rabbi Kuessous: Shir Hashirim Shiur for Women

● Nach B'iyun with Rabbi Goldberg

● In-Depth Halacha with Rabbi Kuessous

● Eve Flechner Parsha Shiur with Rabbi Poupko
● Reflecting with the Rebbetzin with Dr. Shoshana Poupko
● Shabbat Illuminated Series

New Podcast Coming Soon: From Meaning to Meaningful - Siddur Selections from Rabbi Poupko

Also, be sure to check out Rabbi Goldberg's Tanach Daily podcast: https://soundcloud.com/tanachdaily.
Recordings of Recent Classes
● "Search for God" - Recording of the shiur given by Dr. Shoshana Poupko in memory of Chana Poupko z"l and marking the shloshim of Mrs. Judith Kagan Prince, Yehudit bat Masha and ha'Rav Ben-Zion Kagan z"l, for video click here.
Ongoing Classes
Mon., 7:00pm - Gemara Class with Rabbi Kuessous (in The Eckstein Social Hall)
Wed., 9:00 am - Rabbi Poupko Parsha Project, ahavathtorah.org/zoom, dial in (646-558-8656, meeting ID 201-568 1315).
Daily
Daily classes are listed on the last page of the CAT Weekly - click here
Mon, December 6 2021
2 Tevet 5782
Mon, December 6 2021 2 Tevet 5782