Ongoing Classes
Online Classes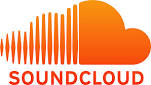 Did you miss a weekday class at Ahavath Torah? Don't sweat it! Now you can find all of our weekday classes online. Listen on the go and when it works for you.

Just visit our SoundCloud homepage at https://soundcloud.com/ahavathtorah for all recordings.

Particular playlists include...

● Rabbi Kuessous: Shir Hashirim Shiur for Women

● Nach B'iyun with Rabbi Goldberg

● In-Depth Halacha with Rabbi Kuessous

● Eve Flechner Parsha Shiur with Rabbi Poupko

New Podcast Coming Soon: From Meaning to Meaningful - Siddur Selections from Rabbi Poupko

Also, be sure to check out Rabbi Goldberg's Tanach Daily podcast: https://soundcloud.com/tanachdaily.



Ongoing Classes
*New Women's Program* Wed, October 30, 9:15 am. Reflecting with the Rebbetzin - A new series for women about Torah, Psychology, & Discussion with Dr. Shoshana Poupko. First session - "The Good Enough Mother... Wife... Daughter... (_fill in the blank_)", sponsored by Nina Sherman and Jerry Menkin in memory of their respective mothers, Rivka Rhea Rosezweig, ob"m and Dora Menkin, ob"m. The Isaac Perry Beth Midrash. Additional dates: December 3rd - 8:00 pm, January 9 - 9:15 am
Additional Weekly Classes
Tues, 11:00 am - The Eve Flechner Parsha Shiur with Rabbi Poupko, The Isaac Perry Beth Midrash
Tues, 7:45 pm - Nach Yomi Iyun Shiur with Rabbi Goldberg, The Lenger Library
Wed, 8:30 pm - Men's In-Depth Halacha Shiur with Rabbi Kuessous, Benatar Library/Naggar Beit Midrash
Thu, 7:45 pm - Advanced Talmud with Rabbi Rosensweig, Lower Level Conference Room
Daily
The Nach Daily with Rabbi Goldberg via WhatsApp, email, and iTunes
Daf Yomi - Rabbi Berman, The LL Conference Room, 4:30AM. Additional Daf Yomi - Rabbi Becker, The LL Conference Room, 7:10AM
Shabbat:
Daf Yomi, Lower Level Conference Room - 1 hour before Mincha
Rabbi Kuessous: The Deep Dive- 45 Minutes before Mincha
Thu, January 23 2020
26 Tevet 5780
Thu, January 23 2020 26 Tevet 5780