The Rabbi's Desk
01/31/2020 01:28:15 PM

My Derasha this Shabbat will be delivered in
the Straus Main Sanctuary
on the topic
Is It a Mitzvah to Make Peace
with the Palestinian Arabs?
Inside: (see below)
•  Parsha Shiur Video and Audio
•  The Rebbetzin's Bookshelf
•  Important Elections for World Zionist Congress
•  Listen to our Shiurim Online
•  Follow Meon Social Media
My Parsha Shiur on Bo
I broadcast my Tuesday morning Parsha class on Facebook Live (Tuesday's at 11:00am, check your local listings). Follow me or the shul's Facebook page to get notifications.
Important Elections for World Zionist Congress
As I explained in my recent email, $1 Billion dollars is allocated for programs outside of Israel, the diaspora in which we live. The Zionist Congress decides where that money goes. To ensure that appropriate funds go to programs that serve our community and our values, we need every vote. Please take a few moments and vote for Orthodox Israel Coalition (Slate #4), the slate on which I am on as well as the following members of our community: Rabbi Daniel Alter, Moriah HOS, Rabbi Menachem Genack, Rabbi Zev Reichman, Rabbi Daniel Goldberg, Dina Muskin Goldberg, Dr. Howard Baruch, Daniel Greenblatt, Dr. Stu Halpern, Sharon Merkin, Debbie Moed, Ari Platt, Harriet Seif, and Dr. Francine Stein.
Click here to see the original email and for more information
Listen to Our Shiurim Online
Did you miss a weekday class at Ahavath Torah? Don't sweat it! Now you can find all of our weekday classes online.  Listen on the go and when it works for you.
 
Just visit our SoundCloud homepage at https://soundcloud.com/ahavathtorah for all recordings.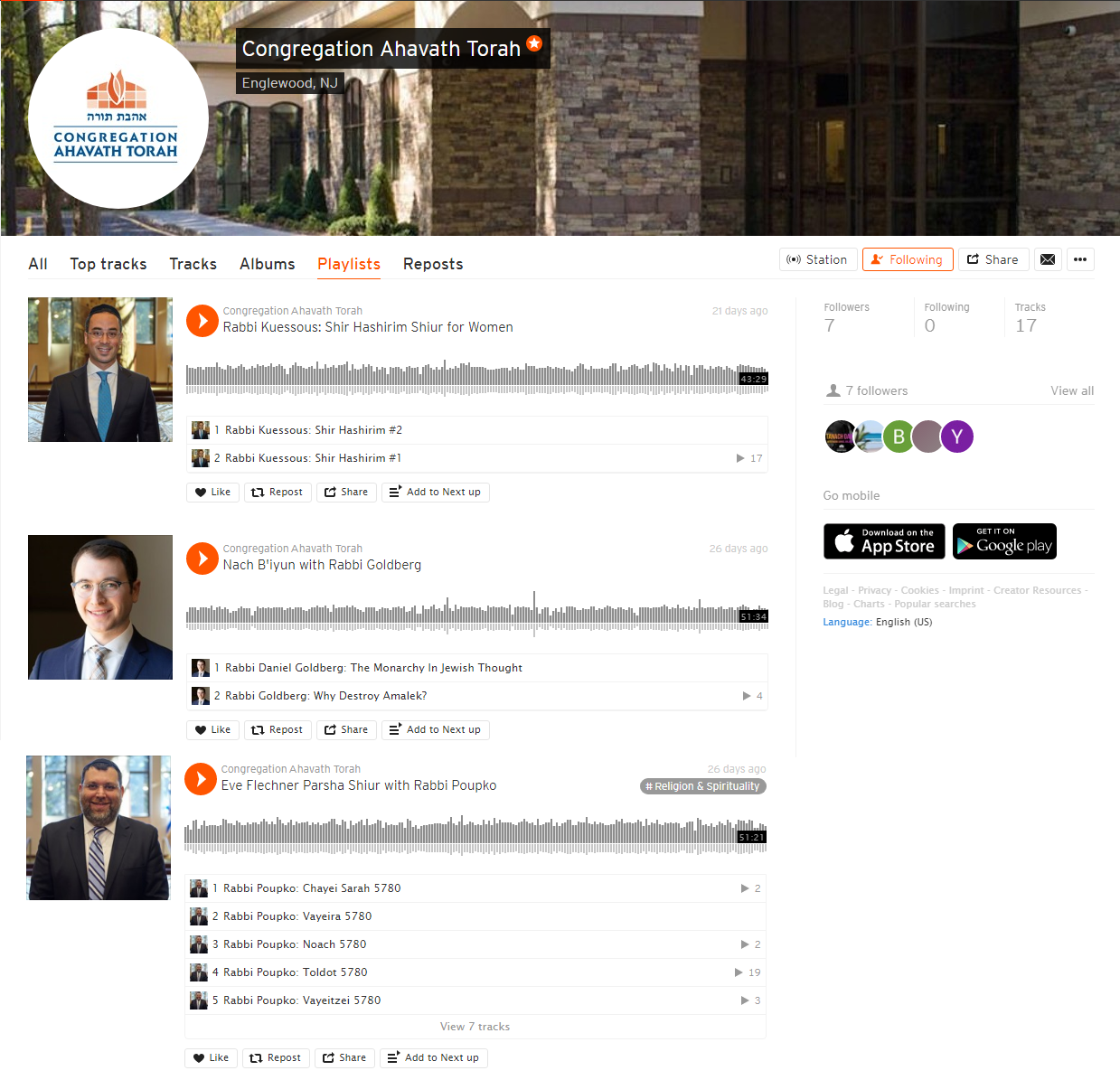 Mon, October 18 2021 12 Cheshvan 5782