The Rabbi's Desk
12/27/2019 09:40:18 AM

My Derasha this Shabbat will be delivered in
the Isaac Perry Beth Midrash, the Katz Auxiliary Sanctuary,
and the Straus Main Sanctuary
on the topic
Is Anti-Semitism Crucial
to Jewish Survival?
Inside: (see below)
• Listen to My Chanukah Shiur from This Week
•  Parsha Shiur Video and Audio
• The Rebbetzin's Bookshelf
• An Isogloss for Chanukah
• Listen to our Shiurim Online
My Parsha Shiur on Miketz
I broadcast my Tuesday morning Parsha class on Facebook Live (Tuesday's at 11:00am, check your local listings). Follow me or the shul's Facebook page to get notifications.
The Rebbetzin's Bookshelf
A regular feature in which Dr. Shoshana Poupko will discuss one of the many books she has read and recommends.
Click here to receive the Rebbetzin's Bookshelf directly on WhatsApp
Hope Will Find You… Chanukah Sameach
Every Chanukah I am drawn back to the well-known debate between Hillel and Shamai about lighting the candles from 1 to 8 or 8 to 1. We follow the opinion of Hillel who (according to one opinion) believed that adding a candle each night symbolizes how, over time, we should increase and deepen our sense of excitement and appreciation for the gifts in our lives. But it is Shamai who balances the picture by reminding us that the more common human default is to watch our excitement and gratitude wane over time. Click here to continue reading...
An Isogloss for Chanukah
All of us know that many Yiddish words are pronounced differently by Eastern European Jews who hail from different places. As the saying goes, you say kugel, I'll say kigel. The boundary on a map that shows where different word pronunciations come from is called an isogloss (Wikipedia).
A well-know isogloss is the pronunciation of dreidel. I came across a map this week that shows where the different pronunciations come from. The map is from this fascinating website of a scholar of Yiddish. Click on the image to enlarge.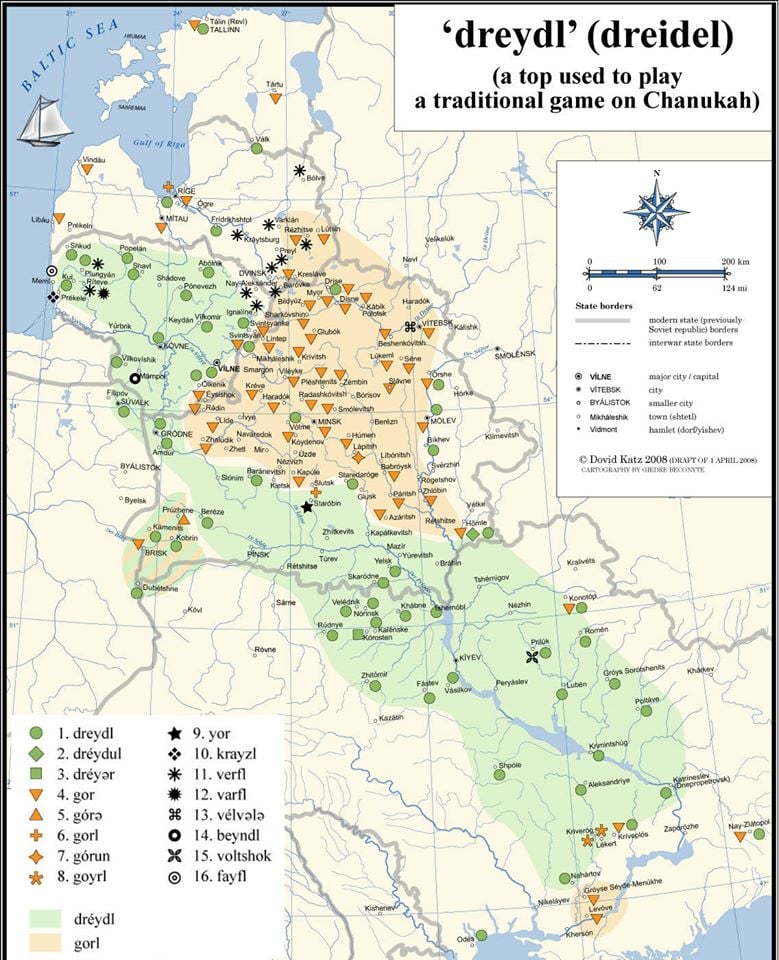 Listen to Our Shiurim Online
Did you miss a weekday class at Ahavath Torah? Don't sweat it! Now you can find all of our weekday classes online.  Listen on the go and when it works for you.
 
Just visit our SoundCloud homepage at https://soundcloud.com/ahavathtorah for all recordings.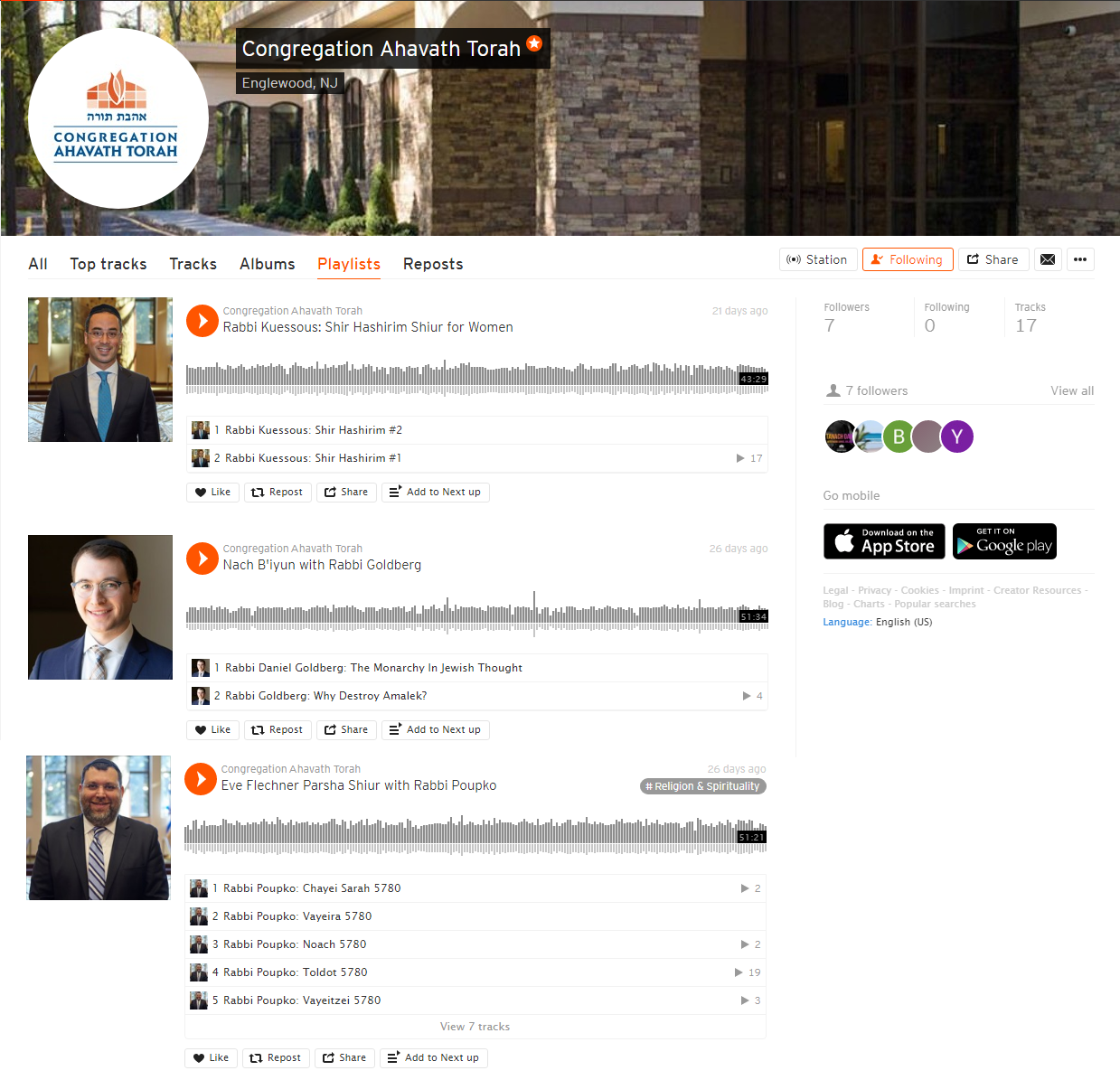 Mon, October 18 2021 12 Cheshvan 5782