The Rabbi's Desk
12/20/2019 10:40:24 AM

This Shabbat in the
Straus Main Sanctuary 
we will hear from Guest Speaker
Elliot Brandt
AIPAC Managing Director for National Affairs
Inside: (see below)
• My Visit to Jersey City
• Parsha Shiur Video and Audio
• The Rebbetzin's Bookshelf
• Speaking of Impeachment...
• Listen to our Shiurim Online
• Articles I've Read This Week
• For This, Hashem Made the Internet
My Visit to Jersey City 
This past week, I found myself among the many people from all walks of life streaming towards Jersey City to offer comfort and express solidarity.
First, I got in line to attend the wake for Detective Joseph Seals. I was immediately struck by the many members of various police departments who came from near and far to offer their condolences and support. We all know that the police have a deep sense of brotherhood and to witness it on display was very moving. I noticed particularly the beautiful, yet sad pageantry of all of the different patches on the officers' shoulders representing their respective departments. The color and detail of the wide array of patches blended together into a colorful, solemn parade of honor and pride. Click here to continue reading...
My Parsha Shiur on Vayeishev
I broadcast my Tuesday morning Parsha class on Facebook Live (Tuesday's at 11:00am, check your local listings). Follow me or the shul's Facebook page to get notifications.
The Rebbetzin's Bookshelf
A regular feature in which Dr. Shoshana Poupko will discuss one of the many books she has read and recommends.
Click here to receive the Rebbetzin's Bookshelf directly on WhatsApp
Not Me is a novel that brings new meaning to teshuva or self-transformation, both conceptually and in reality. Not Me describes the life of Heschel Rosenheim, a Jew who survived the Holocaust and dedicated his life to rebuilding Judaism and the State of Israel. In the last few months of his life as he suffers from dementia, Heschel's son discovers his father's journals. Click here to continue reading...
Speaking of Impeachment...
I saw the following tweet which shared images from a Jewish newspaper reporting (in Hebrew) on the impeachment of President Andrew Johnson in 1868. Click on the individual images to enlarge. The newspaper was called haLevanon and more information on it can be found here. My apologies to those who have trouble with the Hebrew that I was not able to provide a translation.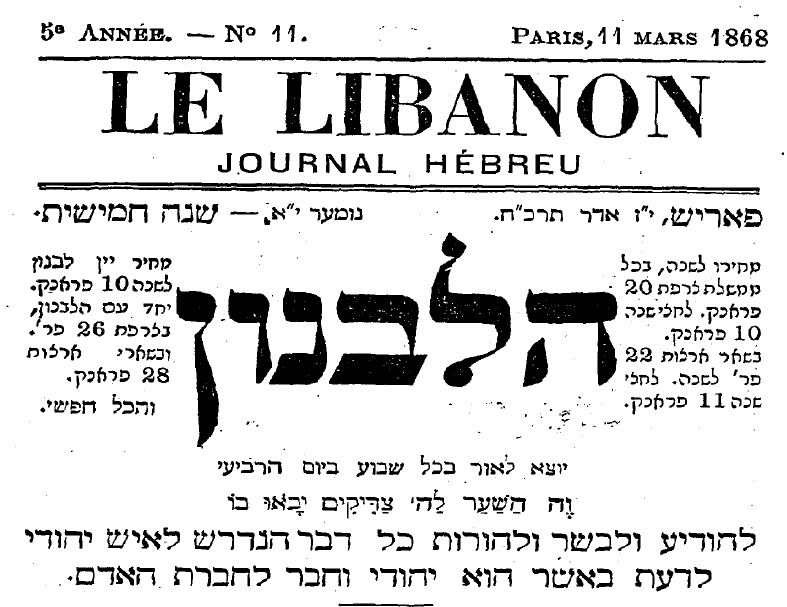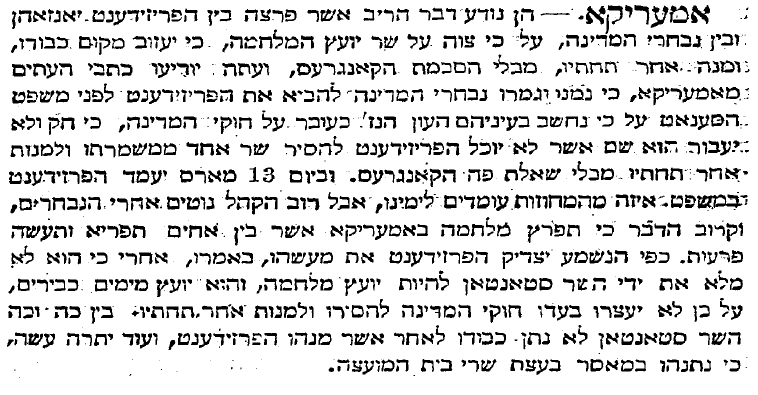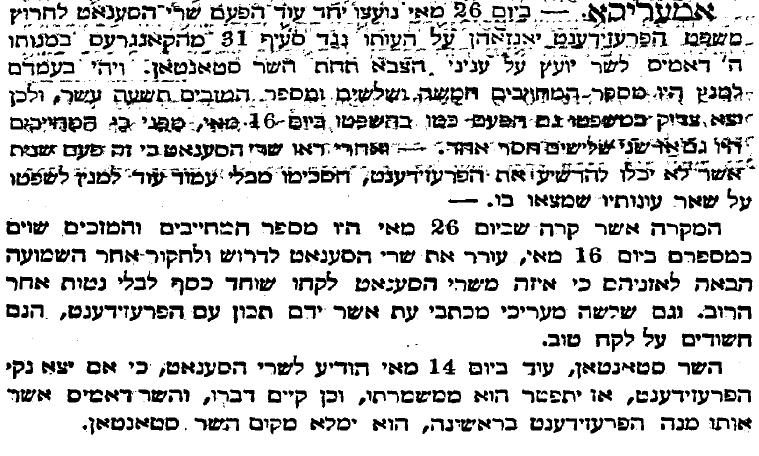 Listen to Our Shiurim Online
Did you miss a weekday class at Ahavath Torah? Don't sweat it! Now you can find all of our weekday classes online.  Listen on the go and when it works for you.
 
Just visit our SoundCloud homepage at https://soundcloud.com/ahavathtorah for all recordings.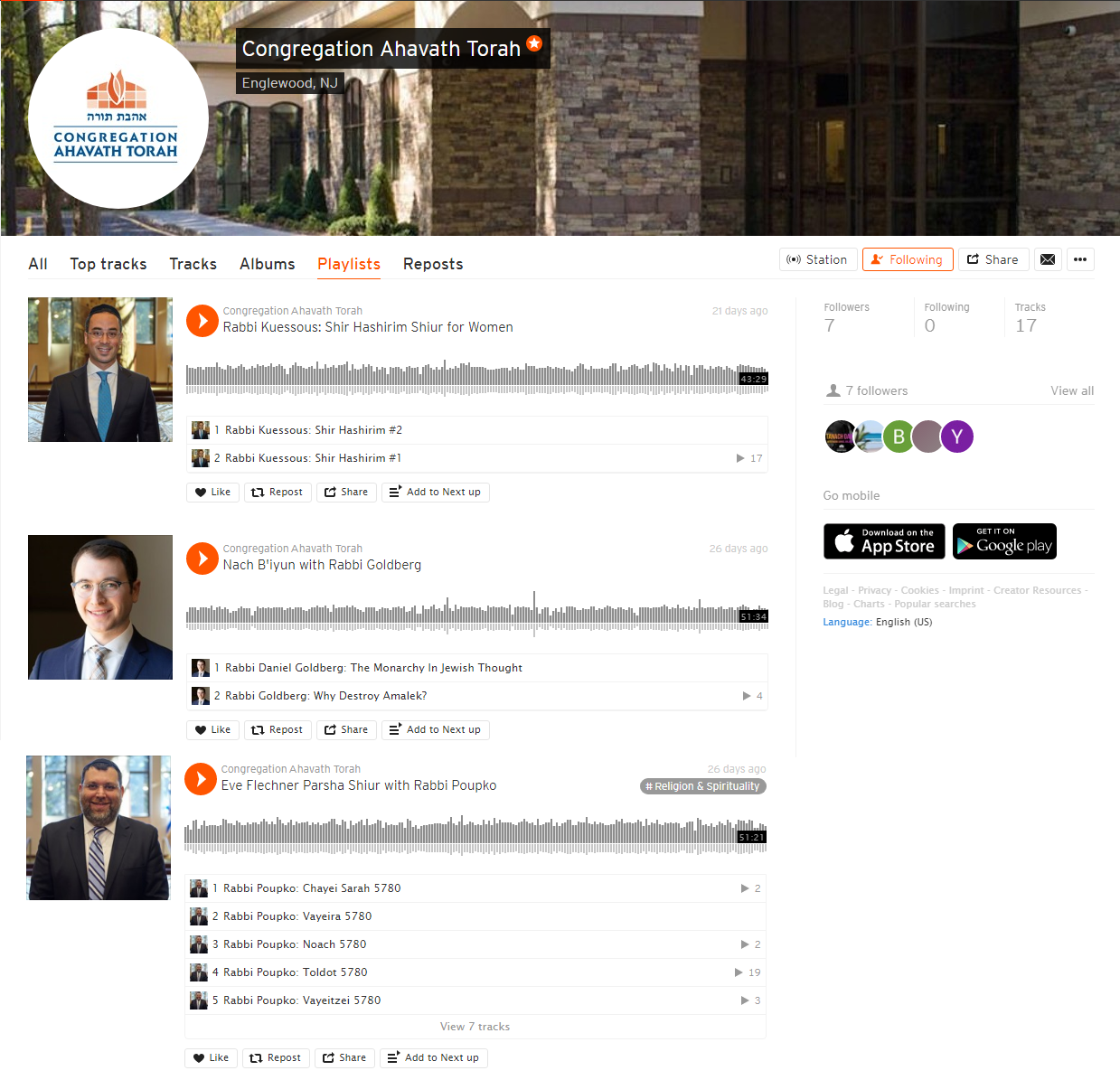 For This, Hashem Made the Internet
Though it's been around for quite some time, I recently rediscovered Jewish Music Stream where you can listen to a wide variety of Jewish music 24/6 for free. There is an iOS app and an Android app. I especially like their Erev Shabbos selection of Shabbos songs. You can even make requests!

Mon, October 18 2021 12 Cheshvan 5782