The Rabbi's Desk
12/13/2019 02:15:18 PM

The Derasha this Shabbat in the Straus Main Sanctuary will be delivered by our Guest Scholar,
Rabbanit Esti Rosenberg 
topic
"The Ladder Was Set on the Ground and Its Top Reached to the Sky": Why Did Yaakov Forget To Return to Beit El?
Inside: (see below)
• Additional Talks from Rabbanit Rosenberg
• The Rebbetzin's Bookshelf
• Recording of Reflecting with the Rebbetzin
• Parsha Shiur Video and Audio
• For This, Hashem Made the Internet
In addition to the Derasha in the Straus Main Sanctuary, Rabbanit Esti Rosenberg will be speaking as well...
...this evening Friday December 13 at 8:15pm at the home of Julia & David Baruch, 157 East Hamilton Avenue
...at Seudah Shlishit on the topic "Beit Hillel and Beit Shammai: On Trees, Wallets, and Birkat haMazon"
The Rebbetzin's Bookshelf
A regular feature in which Dr. Shoshana Poupko will discuss one of the many books she has read and recommends.
Click here to receive the Rebbetzin's Bookshelf directly on WhatsApp
I grew up reading David Wolpe's column in the Los Angeles Jewish Journal. Something about it always resonated with me. I knew he was not Orthodox, and yet, reading his words always left me feeling more passionate, positive, and motivated to learn more about and deepen my Judaism. When I started teaching "Why should I stick with my Judaism" – (a high school elective course based on all the topics and questions I wished I had been taught as a high school student), I utilized so many different texts – from classic medieval philosophers to modern day
Rabbis and writers. Often it was a line from the writings of David Wolpe that gave my students pause, as it did for me.  
Here are some of my favorite lines from Why Be Jewish:
Judaism's most important single teaching is that each human being is created in the image of God…Human beings bear God's image; we bow down in devotion, but we stand up in mission.
One of the lessons of spirituality that Judaism teaches is that spirituality is not a solitary affair. True spirituality means a relationship with other human beings and with God.
Spirituality means transforming oneself; a religious tradition is a system that teaches how and in what direction we should change.
Why Be Jewish is a small book packed with inspiring and thought-provoking ideas.
Sources and Audio from the previous session of Reflecting with the Rebbetzin
Sources (pdf) and Audio
My Parsha Shiur on Vayishlach
I broadcast my Tuesday morning Parsha class on Facebook Live (Tuesday's at 11:00am, check your local listings). Follow me or the shul's Facebook page to get notifications.
For This, Hashem Made the Internet
I always knew that older brothers of my Zaide, Rabbi Baruch A. Poupko z"l, had learned in Radin with the Chofetz Chaim. This week, I found that someone had posted the images of the handwritten roster of Yeshiva of Chofetz Chaim for the summer season of 1927. In the listing of names, I found great-uncle Rabbi Yitzchak Poupko z"l (student #88) and my great-uncle Rabbi Mordechai Savitsky z"l (student #129), husband of my grandfather's twin-sister Basia (Poupko) Savitsky. For those who are familiar with the Gedolim of pre-war Europe, there are several well-known names to find... (see 3 images below, click on each to enlarge)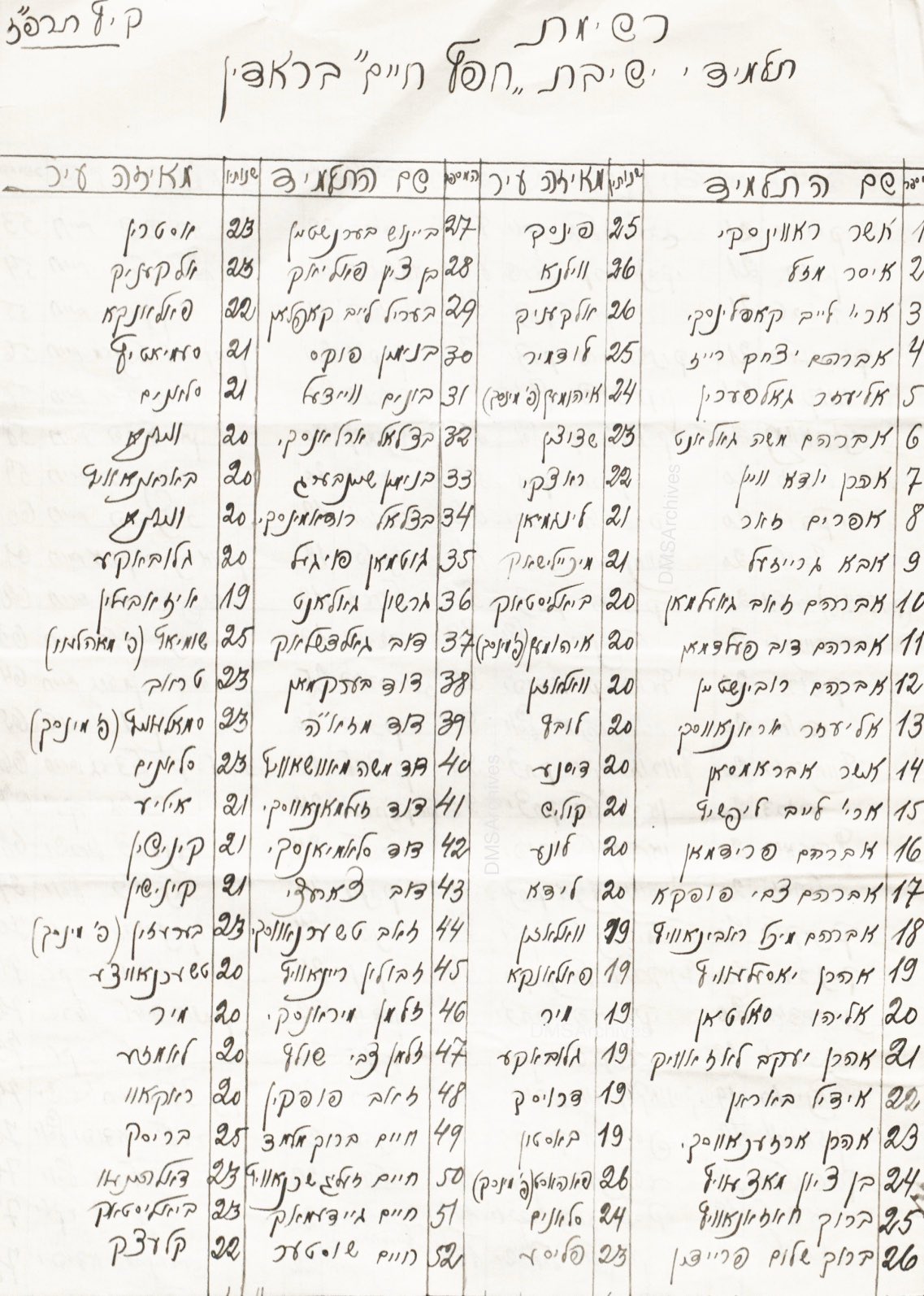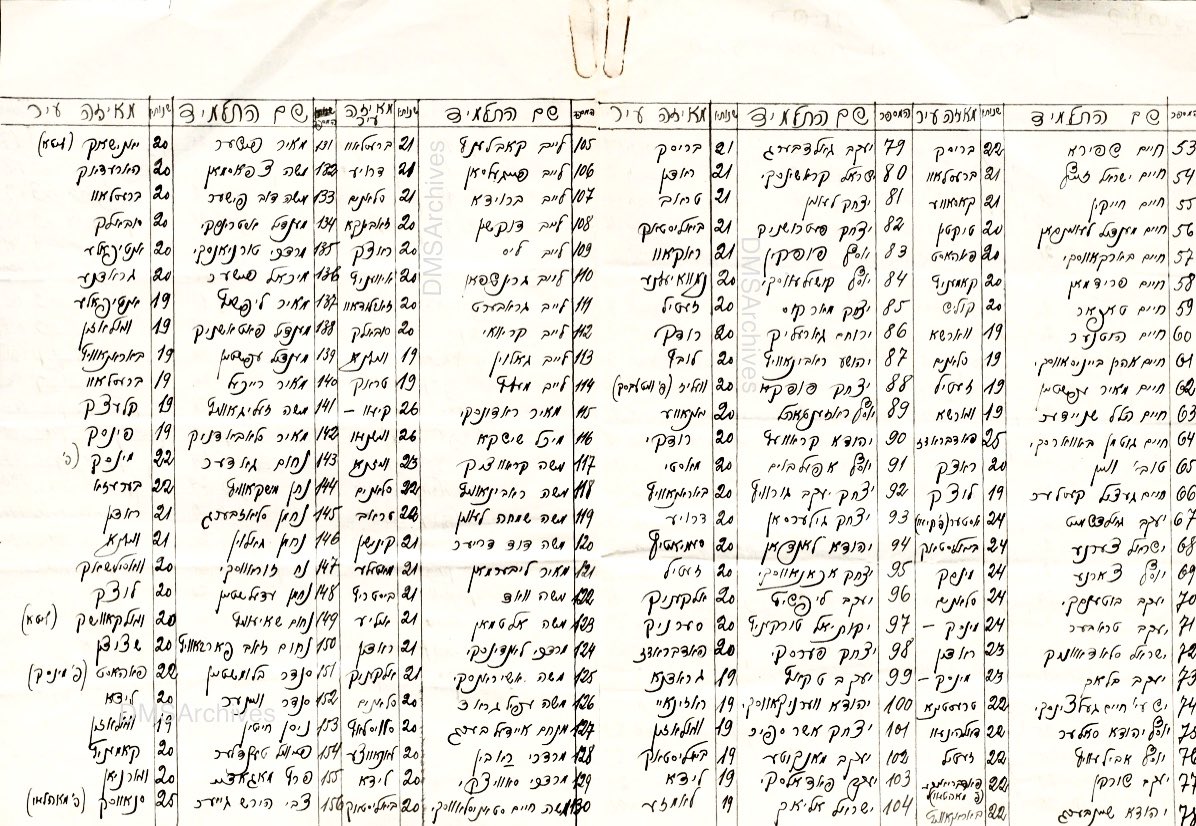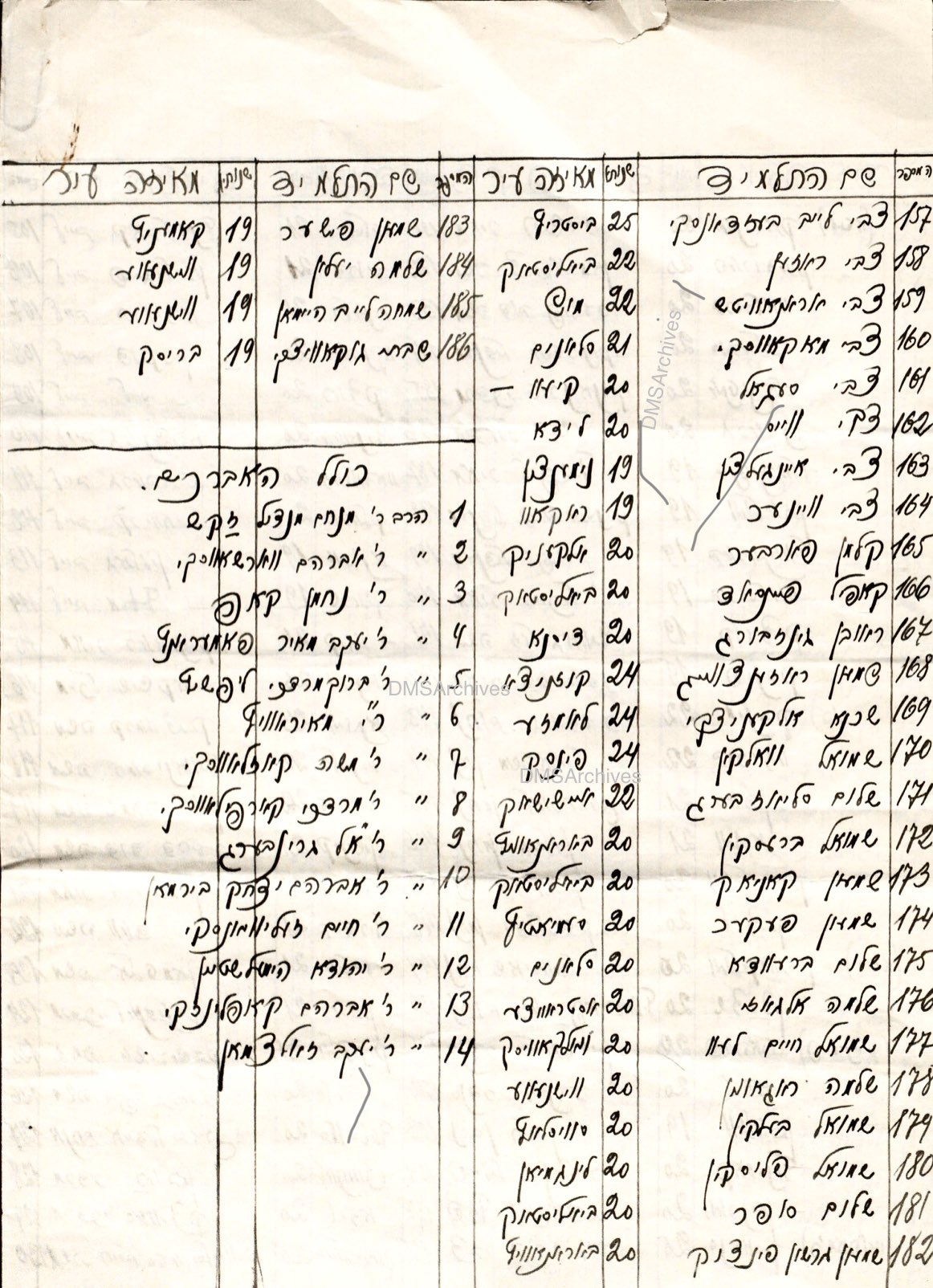 Mon, October 18 2021 12 Cheshvan 5782