The Rabbi's Desk
07/10/2020 11:09:18 AM

Please find below:
Weekly Message

Recorded Derasha

Watch or Listen to this Week's Parsha Class

Download the Torah Reading for This Shabbat

For This, Hashem Made the Internet
1. Weekly Message
Dear Friends,
I recently participated in a video PSA to affirm a belief I know we all hold and must act upon according to the Torah: that African-Americans are created in Tzelem Elokim, like all people, and deserve the dignity and respect mandated by Yahadut. I believe its important for all segments of the Jewish community to express solidarity with those fighting peacefully against injustice.
I recognized that this affirmation included an expression – black lives matter – that is used by many Americans to express these values, but is also the name of an organization whose founding platform was deeply anti-Semitic in its attack on Israel. To be clear, my intention was not to lend any credence or support to an organization that engages in such deep hostility to our people. This organization has a responsibility to root out the anti-Semitism that persists in its ranks, just as it would for any form of hate. And its failure to condemn recent anti-Semitic statements circulating on social media is unacceptable.
I decided to lend my voice to this effort to articulate only the Jewish values I expressed above, knowing how crucial it is for us to develop closer relationships with our African-American neighbors – especially at such a critical time.
One of the things I cherish most about our community is our diversity and the passionate, well-informed discussions I have with many in our community. They afford me opportunities to continue learning and growing. The conversations I have had in the past few days regarding these issues have been tremendously rewarding. I look forward to many more of them. I am genuinely eager to listen to anyone who wants to reach out.
One of my favorite books from Rabbi Jonathan Sacks is entitled, the Home We Build Together. In it, he develops an approach for how communities with different identities can transcend what divides them without sacrificing what defines them. Rabbi Sacks bases his ideas on the commandment in the Torah to build the Mishkan. He argues that Hashem commanded the building of the Mishkan to offer the newly formed Jewish nation a chance to build something for themselves, a chance to work collectively on a project and thereby forge them together through common endeavor. When each person has a stake in a collective project, they feel invested in it personally.
Communities of different identities can co-exist by working together towards common goals, to have them build and create together. It's difficult to do so during a time of social-distancing, but our goal must remain to engage with our neighbors, get to know them better, and work together in our shared society.
Shabbat Shalom
2. Recorded Derasha
A Binding Mitzvah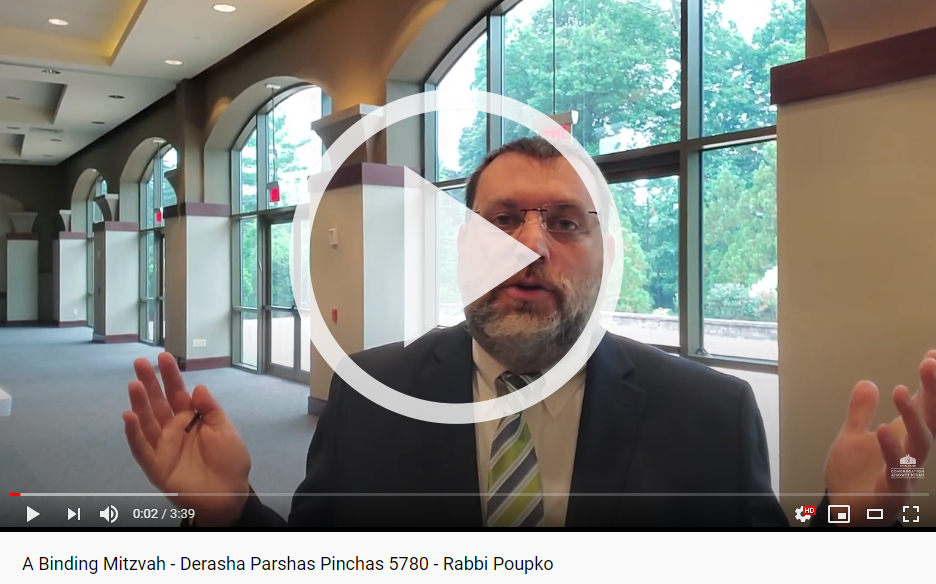 3. Watch or Listen to this week's Parsha Class
The Rabbi Poupko Parsha Project, Tuesdays at 11:00am

Video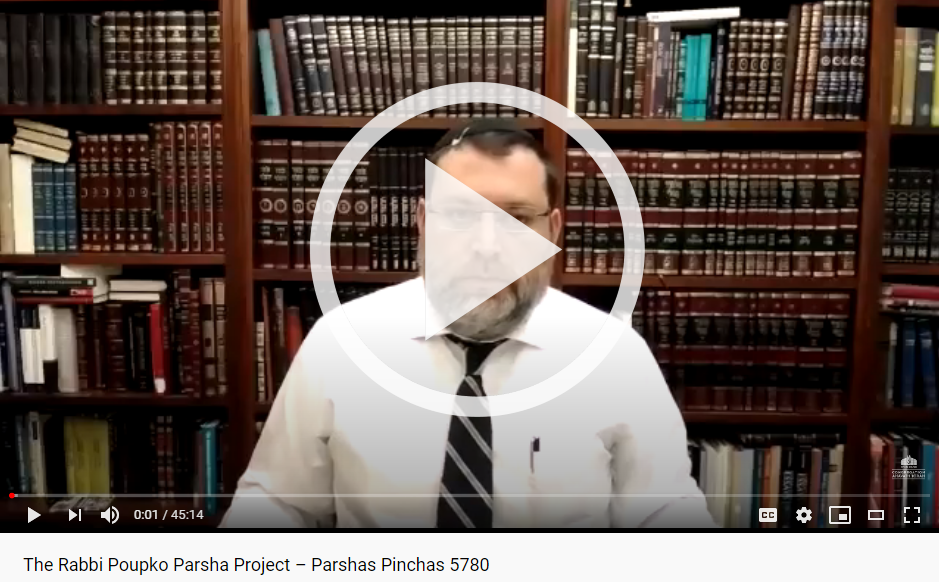 5. For This, Hashem Made the Internet
I learned recently of yet another amazing online database of Jewish texts. Aside from the familiar ones...
(to name just a few) each with its own unique features, I recently learned about the Mercava. It has a beautiful, interactive layout with many features at the click of a mouse. It's worthwhile spending some time browsing the site to get familiar with all that it offers. Sites like these are for sure why Hashem made the internet.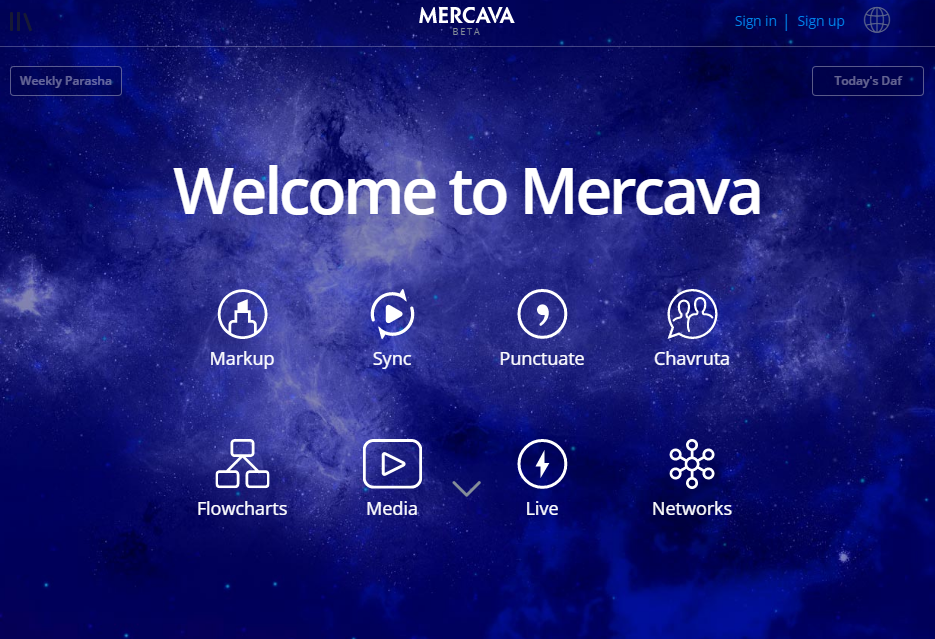 Mon, October 18 2021 12 Cheshvan 5782