The Rabbi's Desk
05/15/2020 10:56:28 AM

Please find below:
NEW FEATURE: Weekly Message

Recorded Derasha for Behar-Bechukosai

Kabbalat Shabbat this Afternoon

Shabbat Illuminated

Download the Torah Reading for This Shabbat

Watch this week's Parsha Class

Shabbat Readings Selected by Rebbetzin Dr. Shoshana Poupko

Parsha Inspired Songs for Erev Shabbat
1. NEW FEATURE: Weekly Message
When Are We Opening Back Up?
This is the question I've gotten most often. In phone calls, txt messages, and emails…when are we opening back up? So many of us are eager to be able to come to shul again. I can say with confidence that we don't know yet. Watching the curve flatten and the continued warnings of Government and Health officials, it is clear that we are getting closer to a time when we can open up but we're not there yet. And to open up too early would create a significant risk to our community.
Conversations have begun among the RCBC Rabbis and other authorities of what it may look like when we are ready to relax some social distancing restrictions. This discussion is important so that we are as prepared as we can be in advance for when that time comes. Many of you have seen the guidelines distributed by the OU and the RCA and they will certainly prove useful as we get closer to that time when we can implement them.
Until that time comes, however, we must remain vigilant and make no adjustments to the social distancing guidelines we have been adhering to so well until now. This was the substance of the most recent RCBC Update of May 13.
As I reinforce the importance of adhering strictly to social distancing guidelines, I am aware of the very real toll they are taking on many of us in different ways. These necessary restrictions do not come without a price. They create difficulties, some of which manifest only after time and in subtle ways. The following are just some of the challenges faced by members of our community:
There are many who feel cooped up in small, confined living spaces. And though we can go outside on walks or for other types of safe recreation, that's only a temporary relief to many more hours of confinement.

Many feel isolated and lonely. And while we are doing much as a community and as individuals to be there for our neighbors and friends, these 'check-ins' cannot possibly replace the ability to go out and socialize normally as we did before this crisis.

The financial impact continues to be felt by more and more members of our community. The effect on a person's livelihood is both practical and emotional. Difficult sacrifices must be made to one's accustomed standard of living. And one can feel isolated by their plight and ashamed to share their struggles with friends or reach out to others for assistance.

Some of us were already coping with mental health challenges – to one degree or another - before this all began. This crisis has exacerbated these challenges in many instances. Mental health professionals are already seeing a sharp rise in depression related symptoms.

Working families with small children are now faced with the difficult balance of caring for young children, often without domestic help, while trying to keep up with their jobs. Those with school-age children now have to monitor and support their remote school learning. Families are overwhelmed.
There's no one answer to these challenges. Many of them cannot simply be alleviated. It's important first to acknowledge them and articulate them for ourselves, so we may be more self-aware or empathetic of others. Those who can, should talk about their struggles with a loved one, a trusted friend, a professional therapist, or one of the Rabbis. Shoshana and I are here to offer whatever kind of support we can or simply just to talk. Anyone with financial challenges is strongly encouraged to reach out to me. This is what the community is here for, to help you in times of need.
Finally, please don't underestimate the mental and spiritual stimulation that can be found in joining our Tefilah and classes over Zoom. We have a good number participating on a regular basis and we have plenty of room for more.
Rabbi Poupko
2. Recorded Derasha for Behar-Bechokosai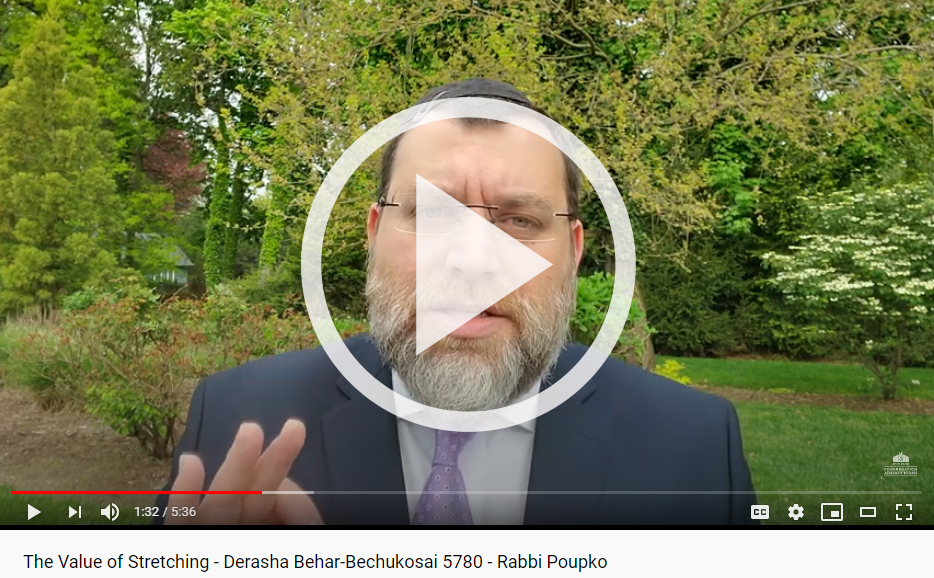 3. Kabbalat Shabbat this Afternoon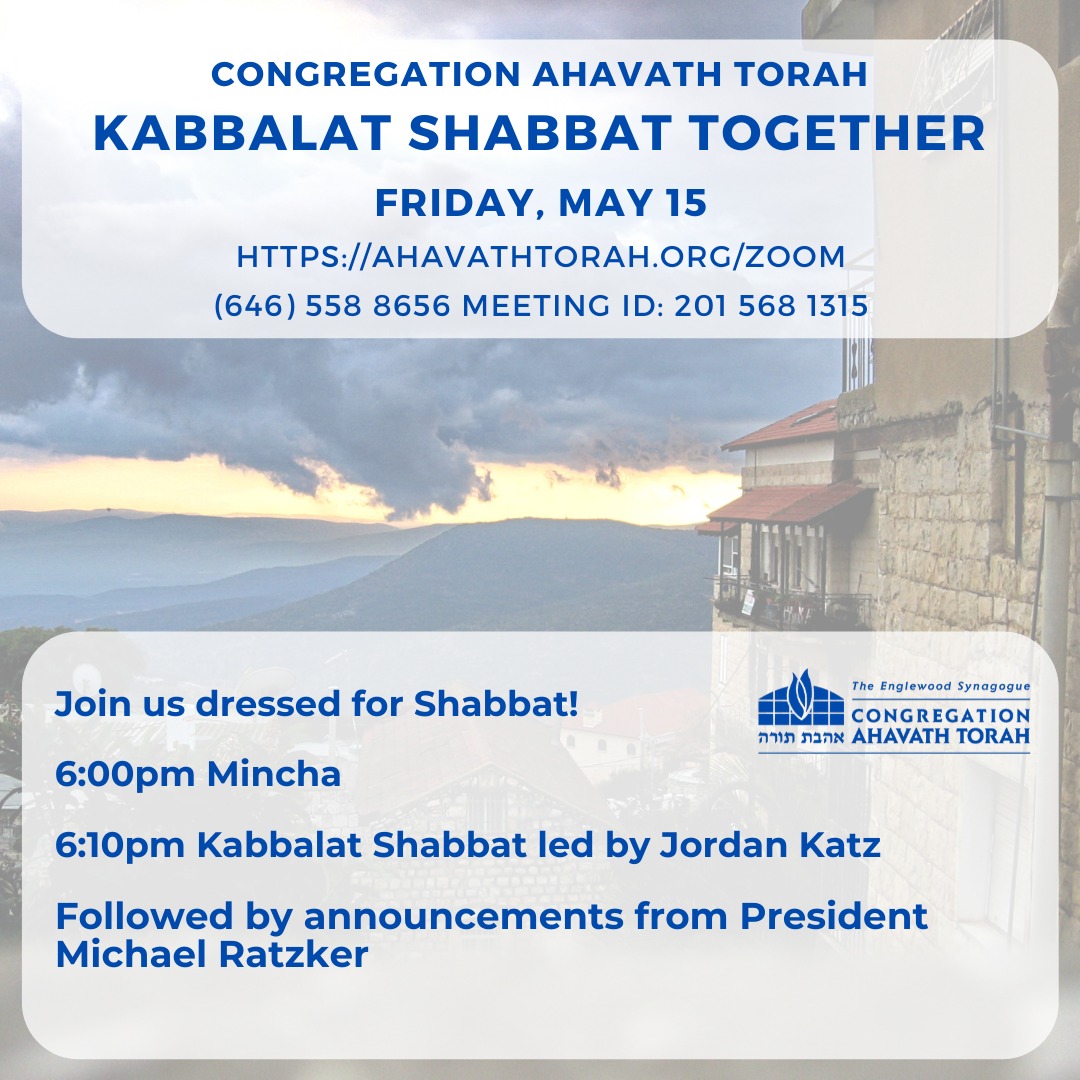 4. Join Our New Learning Initiative: Shabbat Illuminated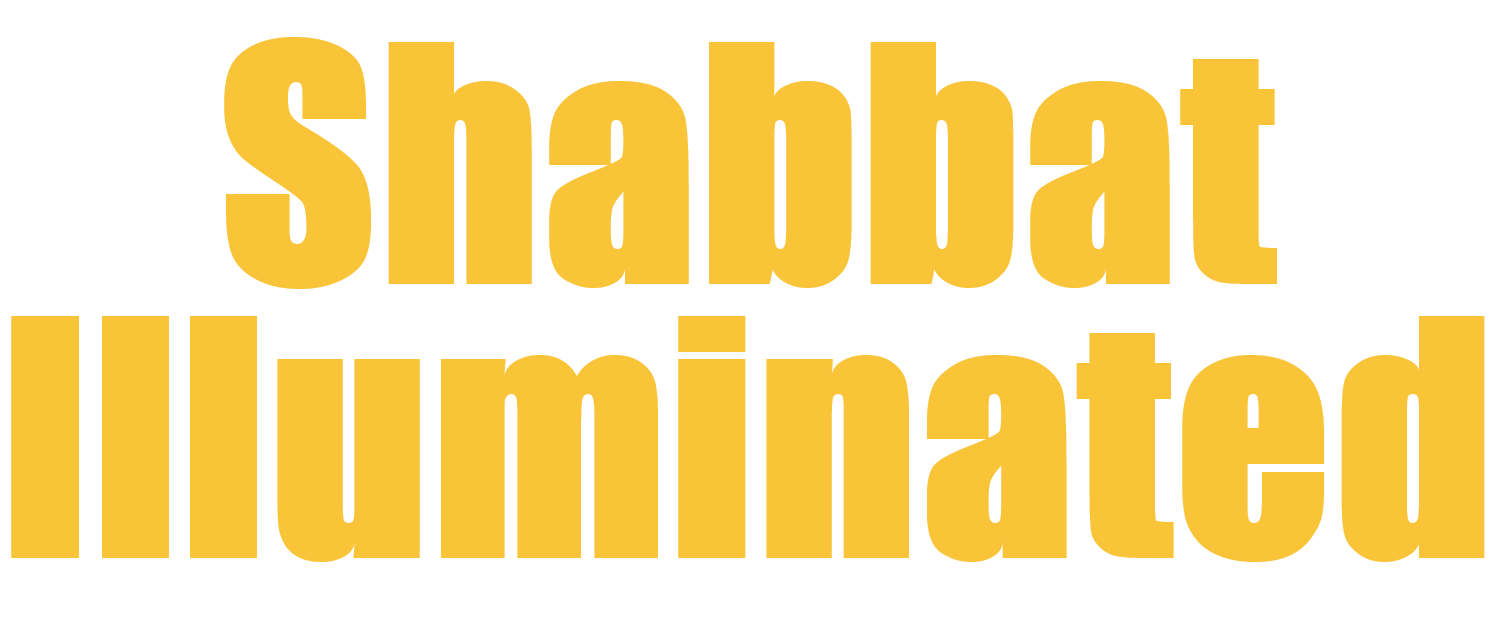 Our Shabbat experience has been fundamentally altered. Confined to our homes, the atmosphere of Shabbat rests squarely on our shoulders more than ever before. This is an opportunity to deepen our appreciation of the sacred time Hashem has carved out for us each week. As we count the days up to receiving the Torah on Shavuot, we are undertaking a program of study to illuminate our understanding and observance of Shabbat. Choose from the following new learning options. Details can be found by visiting ahavathtorah.org/shabbat
Join a series of classes on 21st Century Shabbat Observance given by Rabbi Poupko, Rabbi Goldberg, and Rabbi Kuessous

Take a portion of Gemara Shabbat for a collective siyum on Erev Shavuot. Go to bit.ly/ShabbatSiyum to sign up.

Join Advanced Hilchot Shabbat Talmud classes with Rabbi Rosensweig on Sundays
Listen to previous classes here
Watch my class here
If it's Too Hot, Stay Out of the Kitchen: Bishul B'Shabbat 101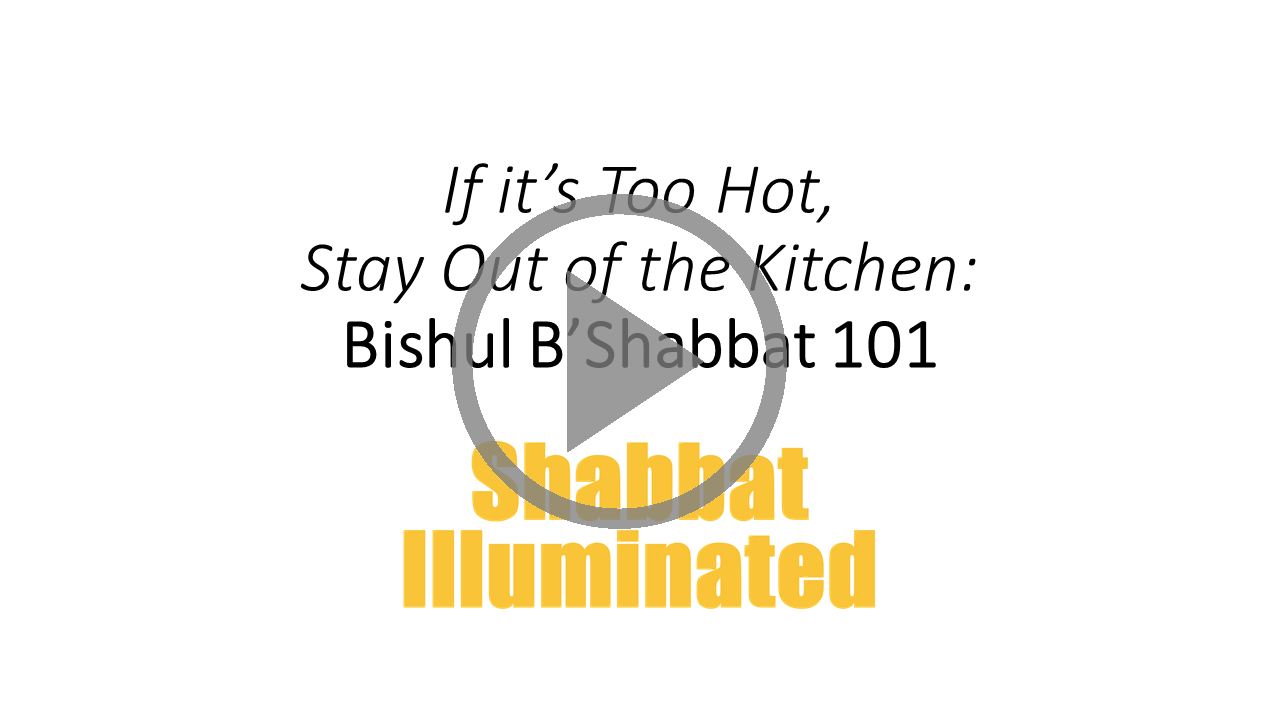 6. Watch this week's Parsha Class
7. Shabbat Readings Selected by Rebbetzin Dr. Shoshana Poupko
Mon, October 18 2021 12 Cheshvan 5782